Guest Speakers
Each of the HarperCollins Author Academy courses will provide opportunities for students to meet and learn from HarperCollins published authors. The Academy has lined up some amazing guest speakers for each of our courses: Writing Fiction, Writing Nonfiction and Writing for Children.

We have a tremendous line-up of authors from all corners of publishing, who represent many genres and will lend their time and expertise to assist students in their learning. Some of the HarperCollins authors who will take part in the various courses' breakout sessions are: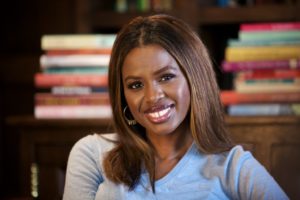 June Sarpong
Author of The Power of Privilege and Diversify

June Sarpong has enjoyed a 20-year career which has already seen her become one of the most recognizable faces of British television, as well as being one of the UK's most intelligent and dynamic young hosts. June is a media phenomenon and is equally comfortable interviewing politicians, celebrities, and members of the public.

June has also taken on the world's most challenging live audiences, hosting 2005's major Make Poverty History event in London's Trafalgar Square and presenting at the UK leg of Live Earth in 2007. In 2008, alongside Will Smith, she also hosted Nelson Mandela's 90th-birthday celebrations in front of 30,000 people in London's Hyde Park.

June has worked extensively with the Prince's Trust for two decades and also campaigns for The One, (RED) Product and the United Nations. She was awarded an MBE (Member of the British Empire) in the Queen's 2007 New Year's Honours List for her services to broadcasting and charity, making her one of the youngest people to receive an MBE.

June is the Cofounder of Women: Inspiration & Enterprise (WIE), first launched in New York in 2010, and then in the UK in 2012, which has featured leading speakers from a gamut of industries. Previous speakers include: Sarah Brown, Melinda Gates, Arianna Huffington, Donna Karan, Queen Rania, Nancy Pelosi, Iman, and many more.

June is cohost of Sky News' flagship weekly current affairs show The Pledge. She is the author of Diversify and Power of Women, both of which are published by Harper Collins and out now.

www.Diversify.org
---
Rachel Edwards
Author of Darling

Rachel Edwards is the author of Darling, described in the national press as 'the first Brexit thriller'. A graduate of King's College London, she worked in publishing, won a national Arts Council Award for her fiction, and was a freelance writer for over twelve years until she chose to focus full-time on writing novels. Since Darling was published in May 2018, Rachel has appeared at literary festivals and events around the UK. Her articles have featured across the national media, including in the Guardian and The Sunday Times. In 2020, she featured as a lead columnist for The Sunday Times Magazine and is a regular guest on BBC Radio. Her second novel, Lucky, is out in June 2021.
---
Jamila Gavin
Author of The Wheel of Surya and Coram Boy

Jamila Gavin was born in Mussoorie, India, in the foothills of the Himalayas. With an Indian father and an English mother, she inherited two rich cultures which ran side by side throughout her life, and which always made her feel she belonged to both countries. The family finally settled in England where Jamila completed her schooling, was a music student, worked for the BBC and became a mother of two children. It was then that she began writing children's books, and felt a need to reflect the multi-cultural world in which she and her children now lived.

Since her first book, The Magic Orange Tree was published in 1979, she has been writing steadily, producing collections of short stories and several teenage novels for the whole age range from six to sixteen, including Grandpa Chatterji, which was short-listed for the Smarties Award and was dramatised for television on Channel 4 Schools, and The Surya Trilogy of which the first, The Wheel of Surya, was runner-up for the Guardian Children's Fiction Award in 1992.

Her book, Coram Boy, a novel for young adults, was published to critical acclaim in 2000 and won the Children's Whitbread Award, as well as being short listed for the Carnegie Medal. It was subsequently adapted for the stage and had two highly successful runs at the National Theatre in 2005/6 and on Broadway. Jamila's latest book is Blackberry Blue and Other Fairy Tales published by Tamarind.
Away from story writing Jamila has written for television, radio and the stage. Her first original radio play, The God at The Gate was broadcast on Radio 4 and she is currently adapting Coram Boy for Radio 4's Classic Serial, to be broadcast this December. She adapted her children's book, The Monkey in the Stars as a play for the Polka Theatre, which was followed up by a Polka commission for a play called Just So, based on Rudyard Kipling's Just So stories. She also dramatised Grandpa Chatterji for Channel 4 Schools that starred Roshan Seth and Saeed Jaffrey.

In between her novels, Jamila has written numerous short stories, and involved herself in charitable projects such as abridging Measure for Measure for the Shakespeare Schools Festival. Jamila has lived in Gloucestershire for over thirty years. She is a regular visitor to the schools and libraries all over the country..

---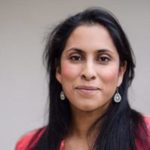 Smriti Halls
Author of Elephant in my Kitchen

Smriti Halls is an award-winning, critically acclaimed children's author. Since the publication of her first picture book in 2012, she has had a US number 1 bestseller and been published in more than thirty languages, from Arabic to Afrikaans, and from Catalan to Korean.

With a cast of characters as varied as mischievous monsters and disgruntled geese, she explores relationship and identity; the personal and the political; how it feels to be in your own skin – and in someone else's. Her books, often fast-paced and funny, or lyrical and tender, are always full of hope and heart, and speak to the child in all of us.

Several of her books have been nominated and shortlisted for national awards. The Little Island (illustrated by Robert Starling) is currently shortlisted for the 2020 Teach Primary Awards and the 2020 Little Rebels Award.

Smriti works extensively with the Bedtime Stories Prison Project, helping parents in prison stay connected with their children at home through stories. She has been interviewed about this work by BBC Radio 4's Woman's Hour and the Guardian.

Smriti has been a judge for several awards and prizes, including the Stratford-Salariya Prize, Faber's FAB Award, and the BookTrust Lifetime Achievement Award. She is currently BookTrust's Writer in Residence.

South Indian by birth, British by nationality, and London-loving by heart, Smriti lives near Richmond Park with her husband and their three sons, reading, writing, and eating iced buns.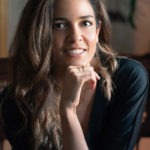 Layla AlAmmar
Author of The Pact We Made

Layla AlAmmar grew up in Kuwait, with an American mother and a Kuwaiti father. She has a master's in creative writing from the University of Edinburgh. Her work has appeared in the Evening Standard, Guardian, Quail Bell Magazine and Aesthetica Magazine, where she was a finalist for the Creative Writing Award 2015. She currently lives in Lancaster and is researching a PhD in the intersection of Arab women's fiction and literary trauma theory at Lancaster University.
 
The Pact We Made was her debut novel and was discovered by Melissa Edwards as part of the agent's open call for submissions by Muslim writers last year. The open call was a response – made initially by a group of twelve agents and later joined by many more – to President Donald Trump's executive order suspending refugee admission to the U.S. and restricting immigration from seven Muslim countries.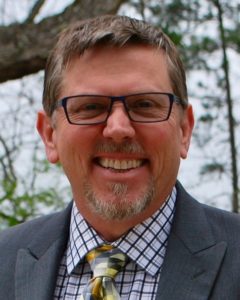 Charlie Wetzel
Author of The Marvel Studios Story

Charlie has penned nearly a hundred books with leadership expert John C. Maxwell, including six New York Times bestsellers, and co-authored three books with Kevin Myers. Charlie wrote The Marvel Studios Story and assisted his wife Stephanie with The Spanx Story. His other creative work includes writing the Crystal Heart award-winning short film "The Candy Shop" starring Doug Jones, a feature screenplay, and the novella "A Christmas Wish."
 
Charlie has held a most unlikely list of jobs: chef, roustabout, car salesman, teacher, busboy, dishwasher, board-road crew member, tubing fitter's helper, waiter, cook, sexton, resume writer, and dean. All those crazy experiences make him better at what he does now: write. Along the way, he also earned a BA and an MA in English from the University of New Orleans.
 
When Charlie isn't writing, he's cooking, reading, traveling, running, or trying out watersports at his north Georgia home with Stephanie, his wife of twenty-six years, or with their three adult children.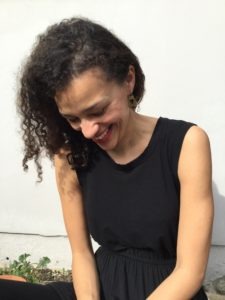 Rebecca Kuang
Author of the Poppy War Trilogy

Rebecca F. Kuang is a Marshall Scholar, Chinese-English translator, and the Astounding Award-winning and Nebula, Locus, and World Fantasy Award nominated author of the Poppy War trilogy. Her work has won the Crawford Award and the Compton Crook Award for Best First Novel. She has an MPhil in Chinese Studies from Cambridge and an MSc in Contemporary Chinese Studies from Oxford; she is now pursuing a PhD in East Asian Languages and Literatures at Yale.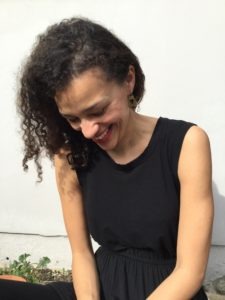 Luan Goldie
Author of Nightingale Point

Luan Goldie is a Glasgow born author and primary school teacher who grew up in East London.
Her debut novel Nightingale Point was longlisted for the 2020 Women's Prize for Fiction and the Royal Society of Literature Ondaatje Prize. It was also a BBC Radio 2 Jo Whiley Book Club Pick.

Her short stories have appeared in Resist: Stories of Uprising and The Good Journal. She is also the winner of the 2017 Costa Short Story Award.

Her second novel Homecoming will be released by HarperCollins in 2020.