Alumni Network
The HarperCollins Author Academy Alumni Network exists to ensure students can continue their learning and connection to the publishing industry.

It also aims to provide key networking opportunities for all students.

The network is a community for underrepresented authors to continue the conversation, create critique circles, and meet industry professionals after completing the course.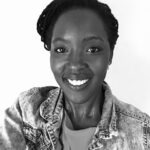 Heather Labanya is a personal and professional leadership development coach and consultant and founder of 7th Story. She loves empowering people and spent a number of years working on UN-ILO inclusive entrepreneurship development initiatives in several countries, as well as reviewing UNICEF's inclusion of women and children in their global programmes. As a lawyer she represented and assisted on cases with a diverse range of clients in youth and adult courts. Heather has an LLM in Human Rights, Conflict and Justice from the School of Oriental and African Studies, University of London and is a qualified Executive Coach with the EMCC. She has had a rich and diverse career which has informed her writing and fueled her passion to continue to empower people and make the world a better place for all.


Heather writes fiction and non-fictional pieces aimed at inspiring and equipping people to live and lead as a lifestyle, an adventure on purpose to change the world for good. She is especially passionate about helping find the gold in people's stories, hope, purpose and leadership that rises from the unexpected and forgotten places, as well as the extraordinary and the everyday in life that make seen and unseen people great leaders. Heather is also passionate about journaling as a transformative powerful tool and co-founded Stōrhi By Labash (launching in Spring 2021) to that end.  Stōrhi By Labash helps people grow their Storhi and change their world and that of others' through the age-old power of paper and pen and/or a device.  Heather frequently sits on a panel of judges for a poetry competition founded by Hopolang Phororo in Zimbabwe. The competition hosted by DD4P amplifies the voices of young people commemorating the UN 16 Days of Activism against Gender Based Violence through poetry. Heather is part of Hillsong UK Choir who perform at Wembley SSE Arena to 30,000 people annually at Christmas.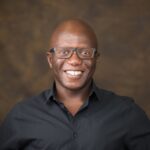 Adéwale Adeniji is Co-Founder of The Quest Collective C.I.C, a UK-based social enterprise that supports gay, bi and queer men, through a variety of initiatives, to transform the relationships they have with themselves, others and the world they inhabit.
 
He is a Coach, Group Facilitator and Organisation Consultant. He is also a Certified Daring Way™ and Dare to Lead™️ Facilitator, programmes based on the research of Dr Brené Brown which explore topics such as vulnerability, courage, shame, and worthiness.
 
Adéwale is co-author and contributor to the book "Love Me as I Am: gay men reflect on their lives", published by The Quest. He is also contributor to the anthology "Black and Gay in the U.K., published by Team Angelica Publishing.
Personal Website – www.walkwithyou.me     
LinkedIn – https://uk.linkedin.com/in/adeniji
Instagram – https://www.instagram.com/outtales/  
Twitter – https://twitter.com/OutTales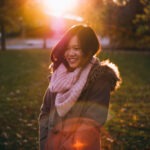 Vanessa Phan is a first-generation, British-Chinese woman who graduated with a Politics degree from Princeton University. Born and raised in the UK, Vanessa is a dreamer who grew up working for her immigrant parents in their fish-and-chips shop. Her unexpected acceptance into an Ivy League university took her from small-town life to the glitzy world of the upper-middle class, which was a reality that she struggled to reconcile with her identity as a low-income and first-generation student. Today, Vanessa works in PR in London, and writes features and book reviews for Bad Form literary magazine in her spare time. She writes contemporary adult and YA fiction and her experiences studying at a grammar school and being a first-generation international university student from a working-class background inform her novel, Gifted. Visit Vanessa's website, www.vanessakphan.com, for more or follow her on Twitter at @vanessakphan.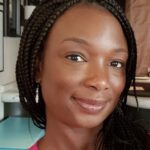 Shana Byfield is an aspiring author who has recently rekindled her passion for creative writing. Shana obtained a degree in Media and Communications and has over the years pursued a career in accountancy. Becoming a mother inspired her to write engaging and adventurous tales featuring young Caribbean children, so that her children could see themselves in books
 
Shana is committed to sharing her heritage through her stories, hoping it will inspire the next generation. Shana is a member of the HarperCollins author academy and lives in London with her husband and children.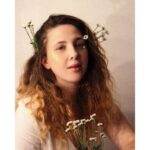 Louise Jane Avey, 23, founder of SISTERHOOD, can be found writing poetry when not boogying to 70s bops. They have become a maverick in recreating the intrinsic link between Mother Nature and feminine sexuality. Their work explores the sensitivity and boldness of women through the key topics of queerness, nature, mindfulness, the body, love, personal growth and relationships. Their partnerships include BBC Radio, Vice, Young Identity and Feel Good Club.
 
Louise is currently working on Rising Rose: Everything I've Learned About The Importance of Collective Sisterhood, Sexuality and Self-love, a book which is part memoir, part poetry collection and their play SISTERHOOD. Also, Louise is always working away to grow SISTERHOOD, which a multi-faceted space for young queer women and all LGBTQIA+ allies, incorporating an online showcase gallery for creative work, a podcast and is a growing community of creatives. Their words appear in Hits Radio, Greatest Hits Radio and Magic for Bauer Media (Hits Radio, Grazia, Empire). Their poetry appears in the Truth & Other Assorted Works book. 

Much of their activism work focuses on womanhood, empowering unheard voices and uplifting the marginalised. They do this through volunteering with LGBT Foundation and through SISTERHOOD. They have appeared on BBC Radio Manchester, spoken on panels and given talks about their activism as a queer working-class woman. They also host poetry events and workshops, run womens' circles and are the podcast host of the SISTERHOOD podcast. 
 
A UoM Creative Writing and English Literature graduate, with expertise lying in the creative mediums of poetry, profiling, interviews, screenwriting, dance and creative facilitating, they are led by the heart to create work that sheds light to a queer, working class, honest, authentic experience whilst empowering others to shout their own story from the rooftops!
 
Website: https://sisterhoodcommunity.wixsite.com/sisterhood
Twitter: @louiseaveypoet
Instagram: @louiseavey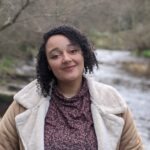 L. J. DeMille (she/her) grew up in Birmingham to Welsh-Caribbean and Scottish parents. 
In her Young Adult Fantasy debut, she's busy developing her intersectionally cast characters and battling the tyranny of poor punctuation. 
 
When she's not working on her novel, she's helping businesses defend themselves against cybercriminals – so she's no stranger to the dark side.
 
In the fleeting moments between writing and working, you'll likely find her butchering folk music on the violin or walking her dog, Bruce.

"The HarperCollins Author Academy has been the kick up the proverbial I needed to commit to finishing my manuscript. It's hard not to be inspired by the incredible tutors, authors and course mates as we explore the world of publishing." 

I'd love to chat with you on Instagram – @ljdemille
Natalie is French-Canadian, African-American writer who lives in South West London with her husband and two Persian cats.

She studied psychology, clinical social work, and psychotherapy and has spent the last twenty years working in addiction, mental health, immigration, and child protection settings. She explores identity politics, consumer capitalism, postcolonialism, and intersectional feminism in her writing.

In addition to the HarperCollins Author Academy, in 2020, she was short-listed for the London Library Emerging Writer's Programme. She is working on her first novel and also writes short stories.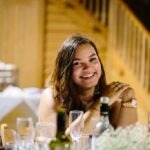 Zayne Kadry lives in Oxfordshire but grew up in Scotland and Egypt. She like to draw on her mixed upbringing to create unique and diverse stories that have interesting and unusual characters. When she's not writing or reading, Zayne loves to ice-skate, swim, travel, create very bad art, and spend time with her three dogs and two cats.

Zayne writes in a variety of genres and is currently work on two very different novels. One is a gritty thriller exploring themes of mental illness, class bias, and drug culture. The other is a fun sci-fi filled with crazy superpowers that follows a girl's journey of self discovery and growth.

Website: zaynekadry.com
Twitter: @zaynekadry
Instagram: @zaynekadry
Maddie Lee is currently a Comparative Literature and Psychology MA student at the University of St Andrews. She grew up between Paris and the heart of Silicon Valley, studying English, French, and Chinese, and her international background has fostered her passion for diverse perspectives in the literature and media around her. She got her start in writing at age thirteen when she discovered the NaNoWriMo online community and has participated in the yearly event every November since.
Maddie writes about women and queer experiences, and is currently working on a medieval sapphic knight's tale about love and revenge. When she's not trying to read five books at once, procrastinating on coursework, or binging the latest Netflix series, you can find her on Twitter at @asmallrichcake.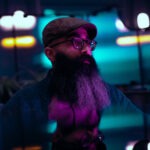 Tarun Gunamal has been working with clients looking for a clear direction in life for over four years as a transformational coach. When he is not coaching clients he is telling stories with stills as a photographer and video as a filmmaker. His experience from recovering from physical and emotional trauma has strengthened his ability to connect on a deeper and personal level to achieve the results for his clients and write fiction based on his life experience. 

Tarun has spent the last six years being coached and mentored by some industries' leading experts and learning a wealth of knowledge, skills and experience, including living a monk's life and gaining wisdom from the teachers and masters of Jay Shetty. He particularly finds it rewarding when he helps people bring their ideas to life. You can find out more about Tarun by visiting www.thephoenixrises.uk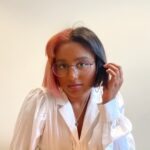 Rebecca Bartholomew is a 20-year-old currently studying English Literature at the University of Warwick. She loves writing for both adults and children, portraying the world of domestic reality in a refreshing, heartfelt light. Alongside her current works-in-progress and studies, Rebecca has been maintaining an arts and lifestyle blog since 2017, with articles ranging from book reviews to personal reflections and goal setting. She aspires to be a prolific published author, utilising her platform and background as a British South-Asian to expand the Western literary cultural canon. Aside from reading and writing, Rebecca enjoys playing the violin and bingeing The Office on repeat.
 
Being a part of the inaugural HarperCollins Author Academy Children's Stream greatly benefitted Rebecca in a number of ways. The specialised honing of her craft was made possible through the guidance of her encouraging tutor, Anna Wilson. The chance to gain expert advice from accomplished writers within the genre was an invaluable opportunity. Having been provided with an in-depth understanding of the publishing industry, Rebecca feels equipped with a newfound confidence, fully preparing her to best navigate the sector.

https://rebeccaxrachel.wordpress.com/
Nadine Cowan is a creative spirit, designer and author/illustrator from London and a descendant from the Windrush generation whose grandparents came to England from the Caribbean during the late fifties. 
She writes and illustrates Children's picture books with black main protagonists in an effort to tackle the despairingly low figures of black children in children's literature from diverse and underrepresented voices and creators, in the hope that future generations will see themselves on and behind the pages of countless commercial stories.  
One of 15 authors selected for the Writing for Children at the Harper Collin's Author Academy launched in 2021, Nadine had her first taste of writing success during her teen years when she discovered she had a knack for writing stories and poetry. During school, her team won the London Teen Poetry Slam and toured Chicago Illinois. Since then she has written for Ladybird (PRH) and is currently developing her own picture book stories. 
 
Twitter:@Nadine_Cowan_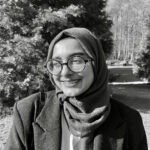 Halima Khanom is a twenty-three-year old writer who specialises in young adult fiction and is based in Greater Manchester. In 2019, she graduated from the University of Manchester and is currently working as a paediatric Speech and Language Therapist within the NHS. When she isn't trying to master the mysteries of Microsoft Excel or finish her green tea before it cools, she's busy writing her dystopian novel, the Little Kraken.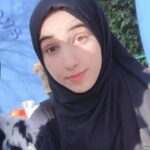 Shada Elmansuri is a 21 year old writer and third year student at Kingston University, undertaking a BA Honours in English and Creative Writing. Born and raised in Tripoli, Libya, Shada moved to London when she was fourteen and is still hoping her dreams of pursuing a career in writing outside of her homeland will come true. Shada loves reading YA, Children's Literature and Fantasy novels and is working on her first novel. She grew up with a large family of relatives and considers her family, old and young, to be most important to her. If she isn't spending time with friends and family, you can almost always find her listening to her favourite K-pop groups or immersed in numerous TV shows which she considers research! Shada speaks 4 languages including English and Arabic. In 2021, she is studying Children's Fiction as part of the HarperCollins Author Academy.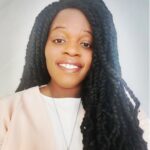 Felicia Drakes-Cunningham
Felicia Drakes-Cunningham is an author, and poet who grew up in West London. She was born to Caribbean parents so vibrant African and Caribbean folktales filled her childhood. These tales have inspired much of her writing. After earning a BA in criminology and a Master's in social work, Felicia worked with children and young people for ten years, helping them increase their resilience and feel empowered.Felicia lives with her husband and two children. Due to her children's hearty appetite to devour scrumptious books at lighting speeds, she has been compelled to write. When Felicia is not writing middle-grade fiction, she can be found planting enchanted  seeds  in her vegetable garden. Reading ancient mythology or standing in the echoey halls of museums staring at the ancient artefacts wishing the relics would reveal their secrets.
Find her on:  Instagram @feliciadrakescunningham  or Twitter @feliciadrakescunningham
"It has been such a pleasure to be part of the innovative Author Academy. The experience has been invaluable and inspiring. Harper Collins has shown genuine commitment to underrepresented voices within the publishing industry."  Felicia Drakes-Cunningham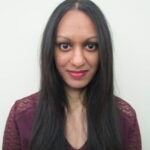 Vanisha Sumboo
Vanisha is currently an Ambassador for Inclusive Minds, an organisation which aims to promote diversity and inclusion within children's literature, where she helps to read manuscripts by checking for harmful stereotypes, misrepresentation and inaccuracies.
She aspires to write children picture books, the source of all her ideas arising from her childhood memories together with daily routines of meditation, mindfulness and yoga. They pave the way to unique insights helping her to see everything from the child's point of view. Her place at HarperCollins Author Academy has been an invaluable learning experience.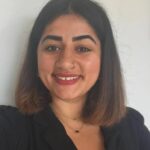 Shriya Ruparelia
Shriya Ruparelia is an English Literature and Creative Writing graduate. She attended The University of Brighton where she achieved a first class honours on her degree. Much of her university work was centred around her own experiences with cultural hybridity. Her final project was a dissertation on the ways in which food and storytelling can build a stronger sense of British-Indian identity. Whilst studying, Shriya took part in her university's PASS (peer assisted student support) programme, where she lead creative writing feedback sessions for younger students with a group of peers. During this programme Shriya acquired a fantastic network of peers with whom she shares creative and critical work with and that have kept her writing during the COVID19 outbreak and after a difficult final term at university.
 
Since graduating, Shriya has begun the role of assistant curator for Button Poetry where she provides feedback on poetry submissions. Additionally, she has been spending her time working in schools as a learning support assistant, supporting students and teachers during their return to school last autumn. Working with children has fuelled a passion for writing for them, pushing her to develop a university project for the Harper Collins Author Academy where she was a part of the children's stream. She has had poetry published on online platforms such as The Hysteria Collective, as well as in zines, with a piece scheduled to be published in the next issue of The Fat Zine. Finally, you can read more of her poetry on her Instagram account @poet98_.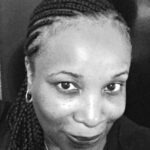 Deltha McLeod
Deltha McLeod's love of words started early and she gained her first writing assignment at the age of 11 as a regular contributor to her school magazine. She then went on to train as an actor, musician, vocalist, sound engineer, screenwriter and script editor, gaining a BA (Hons) in English Language, Linguistics and Literature and an MA in Screenwriting along the way
 
Deltha also spent 16 years at the BBC in News and Live Programming, as well as working with Curtis Walker – Goodfoot Entertainment, Matt Jones – Company Pictures, Carlton Dixon – BBC Comedy and BAFTA-winning producer Pier Wilkie – BBC Drama. She also co-founded and ran Push The Envelope Productions Ltd with writer and lecturer Clive Ford. Deltha is currently revising her memoir, The Fat One on the End, developing a second nonfiction book – a collection of real-life stories called Things on My Mind and writing Second Best, a two-part TV drama.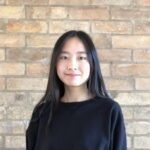 Rose Ong
Rose Ong had lived in Hong Kong since her birth, experiencing a mix of Eastern and Western cultures before she moved to the UK. Now an undergraduate at Lancaster University, she analyses language and literature while writing fantastical stories for young adults.
Her current novel in progress is inspired by ancient Chinese culture with characters of colour, which she hopes will contribute to the rise of Asian representation in English fiction. With a love for everything about books, she aspires to be an author and published.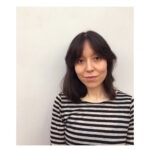 Sara Di Fagandini
Sara Di Fagandini grew up in London, the daughter of a Malaysian mother and Irish father. She has a BA in English from Oxford University, and recently graduated with Merit from the Masters programme in Children's Book Illustration at Cambridge School of Art/Anglia Ruskin University.

In 2019, Sara's book My Sad Friend was runner-up for the Stratford-Salariya Children's Picture Book Prize. The book explores low mood and the importance of being kind to yourself as a means of self-care. Alongside a YA novel examining the darker side of social media and data harvesting, she is currently working on a picture book project featuring all of the amazing Asian foods she wishes she'd seen more of in books growing up.

Sara currently lives with her fiancé and enjoys swimming and yoga, Malaysian cookery, and reading books

www.saradifagandini.co.uk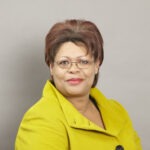 Gloria Mills
Gloria Mills CBE ©Andrew Wiard is one of Britain's and Europe's leading trade unionists.  Gloria created history in 2005 as the first Black woman elected to serve as the 138th President of the British Trades Unions Congress (TUC) and elected President of the European Trade Union Confederation (ETUC) Women's Committee in 2015 representing 45 million trade union members. Gloria is a tireless and formidable campaigner and led the trade union delegation that successfully secured the Article 13 Amsterdam Treaty, and protection for 530 million EU citizens -amending the 1957 Treaty of Rome, ensuring EC competence on equality and a raft of directives on employment rights, equality, gender, race, disability, LGBT+ rights, age, religion and belief for working people and covering rights for part-time workers, work-life balance and the Working Time Directive in the UK and Europe.

A member of UNISON's Senior Management Group responsible for managing the equality section and strategic equality work. As a senior trade union organiser and negotiator, Gloria has been leading the European Trade union movement of issues such as maternity and parental rights, equal pay and fighting against the impact of austerity on public services women rely on; the Gender Equal Covid-19 Recovery and Resilience Strategy and the new EU Gender Pay Transparency Directive. In June 2018, Gloria was added to National Museums Liverpool New Black Achievers Wall as an inspirational Black person celebrated on for her pioneering work on equality and employment rights that has changed the agenda, structure and culture of trade unions in the UK and beyond. Gloria is a member of the TUC General Council; TUC and ETUC Executive Committee; President ETUC Women and EPSU Gender Equality Committee. Gloria has a Master Degree in Business Administration and is a member of the CIPD and CMI. Gloria was awarded and MBE in 1999 for services to trade unions.  A CBE in 2005 for services to equal rights and in 2006 an Honorary Doctorate in Law from Staffordshire University.          Twitter: @gloria_mills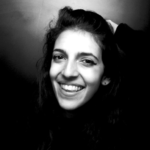 Lucy Fulford
Lucy Fulford is a journalist, editor and filmmaker born in Sydney and living in the UK. She has reported for the national press in London and from the frontlines of the conflict in eastern Ukraine, filmed in the ancient city of Petra, Jordan and made multimedia content for leading NGOs and brands. 
Growing up between cultures has led to an interest in exploring identity. She's currently working on a non-fiction book about the expulsion of Ugandan Asians in 1972 and its general legacy – inspired in part by her family history – as well as producing narrative and documentary films. 
https://www.lucyfulford.com/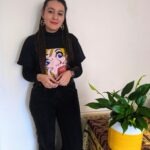 Niamh Hunt
Niamh Adrianna Hunt is a 23-year-old literary fiction writer who is currently working on her debut novel. She is based in Bristol where she resides under a mountain of pot plants and books. Her first foray into writing was as an ambitious 10-year-old when she embarked on a fantasy novella about people with supernatural abilities entitled 'Impotent'. She is now acutely aware of the marketing nightmare this title would have presented.

Before pursuing writing, Niamh graduated with a First in English Literature from the University of Cambridge where she spent most of her time being distracted by the student theatre scene. Her writing focuses primarily on themes of race, urbanity, gender and domesticity. 

You can find out more about Niamh on her website (https://niamhhunt.com/)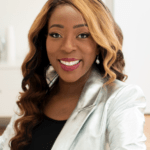 Maxine Nwaneri
Maxine Nwaneri is the Founder & CEO of the professional services firm The Future is Greater.  She is a business consultant, certified executive coach, international speaker, and co-author of the #1 Amazon international bestselling anthology Courageous World Catalysts.
 
Her company has helped clients on 5 continents achieve extraordinary results through leadership advisory, executive coaching, workshops, and other customised solutions based on her proprietary frameworks.  These frameworks were developed from over two decades of dedication to radical development and transformation, and include her "Mama's Me Time Method" which she is passionate about using to help mothers create time for themselves, so they can stop struggling with guilt, and never ending to do lists.  Click here to learn more about this method. 
 
Prior to setting up her business, Maxine obtained a 1st Class Honours Degree in Banking & Finance from the University of Wales Bangor, her MBA from Cambridge University, and acquired over 15 years' experience in the technology and financial services industries.  
 She is a regular and highly rated speaker and host at a variety of events including conferences, summits, and awards ceremonies.  Her work has been featured on TV and several stages and publications internationally including DiversityQ, HuffPost, Success Magazine, and Thrive Global.  
 
She lives in London with the love of her life her husband Nnamdi, and they have been blessed with two incredible children, Chiamaka and Nnamdi Junior.
 
www.thefutureisgreater.com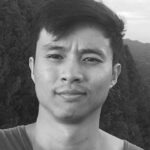 Lu-Hai Liang
Lu-Hai Liang is a British-Chinese writer and journalist.
His creative nonfiction was published in the nature writing journal The Willowherb Review (issue 3) and short fiction in Covert literary magazine (edition 1). They were 'A Paradise of My Own Making', about the nature within videogames, and 'Holographic Love in Lake District', a sci-fi romance, respectively.  
As a journalist his bylines have appeared in The Atlantic, BBC, CNN, Daily Telegraph, The Guardian, The Independent, Aljazeera, Nikkei Asian Review, and Wired, among others. His essays have appeared in The New Statesman, UnderPinned, and Foreign Policy.
He was based in Beijing from 2012 to 2018 and has reported from China, Myanmar, Nepal, Japan, South Korea, and North Korea.
Lu-Hai was born in Guilin, Guangxi province, China, and was moved to the UK aged five. He grew up in a small seaside town in southeast England. After completing university he decided to move himself to Beijing to pursue adventure and a journalism career.
He has written a novel about how Beijing and romance corrupts people, which sits in a metaphorical drawer. He has started his second novel.
In 2020, he lived in a hostel for six months in provincial Japan, after being marooned by the pandemic. He is currently putting together a proposal for a nonfiction narrative. It will be a novelistic travel memoir about his experiences as a freelance journalist in Beijing, from where he arranged trips for himself to such places like North Korea, and about his subsequent life as a roving, wandering writer, and how he survived such an itinerant lifestyle which saw him stranded in Japan.
He was on the nonfiction stream of HarperCollins' 2021 Author Academy. His Twitter is @LuHai_Liang. His website is www.theluhai.com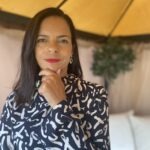 Dr Fiona Peters
Dr. Fiona Peters is an invaluable advocate for Mixed Race children in the residential and foster care system for which she is the go-to expert on policy and research. Her work arises from research with Looked-after Mixed Race Children. Her subsequent academic book 'Fostering Mixed Race Children' published in 2016 provides 'one of the most definitive and indispensable studies on this topic'. She is a skilled communicator and delivers inspiring keynotes, academic lectures and practitioner training in universities and local authorities. She began her career with the BBC as a television researcher in News and Current Affairs and Specialist Factual, leaving to pursue a PhD in Sociology at Goldsmiths. She is beginning a new and exciting chapter as a non-fiction writer, winning a coveted place on the Harper Collins Author Academy in 2020-21. She is on a mission to share unheard experiences, stories and ideas to open up new perspectives on how we see the world and ourselves; to inspire action and create social change.

Social Media: Twitter @drfionapeters/www.drfionapeters.com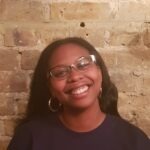 Shakira Moise
Shakira Moise is a Creative Writing MA graduate from Royal Holloway, University of London where she was awarded a Distinction for her creative pieces and critical work on diaspora fiction and trauma. She writes about Caribbean folklore and female identity and is currently working on a collection of mythological retellings that explore both. She is also a member of the 2020/21 cohort of the London Library Emerging Writers Programme and works for the NHS. Twitter: @valinor__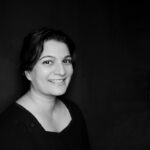 Ulka Karandikar
Ulka Karandikar spent her early childhood living across three different continents, moving between exotic locations such as Dar-es-Salaam, Mumbai, and Merthyr Tydfil. Eventually, her parents settled in the West Midlands, but she did not stay still for long. At the moment she lives and works in London, as a palliative care doctor for the NHS, writing whenever she can.
Her Grandmother's Ghost is Ulka's first novel and was selected for the inaugural Harper Collins Author Academy 2021 and longlisted for the 2020 SI Leeds Literary Prize. You can contact her @ulkakarandikar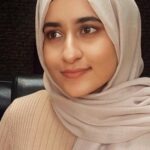 Zarah Alam
Zarah Alam is an aspiring novelist and poet from Birmingham. She is in her final year of an English and Creative Writing degree at the University of Birmingham.
Zarah is currently working on her debut YA novel full of family secrets, romance, and treason, set in a fictional land inspired by the Mughal Empire.
Her poetry has featured in Gully Collective's first zine, and her University's student newspaper Redbrick and the Writers' Bloc journal. At present, Zarah is exploring belonging, intersectionality, and the legacy of Empire in her creative dissertation. 
Further, Zarah is passionate about instilling a love of literature in young people. She is an English tutor and a volunteer for the National Literacy Trust's Birmingham Stories campaign.
Twitter: @zarah_writes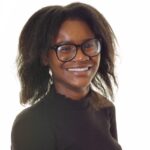 Christine Emelone
Christine Emelone is a student and author who writes books on Christian living for young adults. Her previous works are, 'His Grace Is Enough' and 'Love, God and Relationships'. Originally from Manchester, she now lives in the student-filled city of Sheffield where she studies Journalism.
Christine is a true believer that ideas for books are everywhere, and is often inspired by experiences, God's Word, and the people around her. From prayer groups and songs of worship to conversations about faith, she adores how writing gives her the chance to glorify God and spread her message.
When she is not writing books, Christine is handling data and gathering information as a student researcher for her university.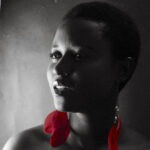 Tjawangwa Dema
Tjawangwa Dema is an award-winning poet, occasional essayist and arts administrator. Her collection, The Careless Seamstress,was published in 2019. In 2020 her play Food of the Gods was commissioned as part of Popelei Theatre's award-winning digital season. She holds an MA in Creative Writing from Lancaster University and is an Honorary Senior Research Associate at the University of Bristol. 

Tjawangwa sits on the steering committee for Lyra: Bristol Poetry Festival and is co-producer of the Africa Writes festival in Bristol. She has been longlisted for the Women Poets' Prize, shortlisted for Bristol City Poet and won the Sillerman First Book Prize for African Poets. She has given readings and facilitated workshops in over twenty countries. In 2021, Tjawangwa Dema became a member of the inaugural cohort in 'children's fiction' for the HarperCollins Author Academy.

www.tjdema.com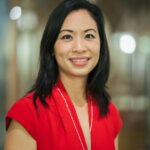 Daisy Hung
Daisy Hung has been an immigrant for most of her life. She was born in Canada and moved to California when she was 12 years old. Later as an adult, she relocated to the U.K. to settle indefinitely. Since her arrival, she has been on a journey to discover British Chinese histories, stories, and people. Her writing focuses on issues of race and ethnicity, identity and belonging. Her nonfiction project about British Chinese communities was longlisted for the Penguin Random House WriteNow 2020 competition and selected for the HarperCollins Author Academy 2021, and is ultimately a book for her daughters, so they can see themselves reflected within their own country. 
Daisy has been immersed in issues of race and ethnicity for over 20 years. This interest first began with her undergraduate degree in Ethnic Studies at the University of California, San Diego, where she learned how to think critically about concepts of race, ethnicity, inequality and power. She then went to law school with the goal of becoming a civil rights lawyer, using the legal system to make meaningful societal change. This dream was fulfilled when she became a lawyer working for non-profit legal services organisations serving Asian and Pacific Islander communities, specialising in supporting immigrants and domestic abuse survivors. Her passion for serving communities of colour and fighting for social justice has informed every career step. Daisy works at the University of Oxford as an Equality, Diversity and Inclusion Manager in the Mathematical, Physical and Life Sciences Division, and as a Programme Manager for the University's Race Equality Task Force. She is engrossed in the daily work of racial equity and inclusion.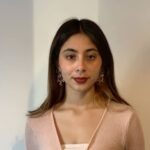 Salma Ali
Salma Ali is currently studying BA English with Creative Writing at Queen Mary's University of London. She is writing everything from short stories to longer length pieces. She was raised In North West London by her Bangladeshi mum, aunt and grandma and her upbringing has had a large influence on the themes in her work.
 
She is passionate about many things which sometimes inevitably prop up in her work, from mental health to historic paintings. She can be found reading all things Japanese fiction in East London cafes (pre-pandemic!) and thinking about cats in literature, film, and art.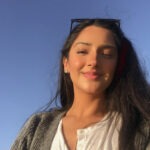 Maira Butt
Maira writes about the extraordinary in the ordinary. She has a passion for the belief that it is crucial for us to carve our own paths. She is Chair of a BME specialist service for victims of domestic violence and has been working in the charity sector for just over 5 years. She is currently leading on multiple European Social Funded projects for disadvantaged communities across Lancashire.

As an eldest daughter of immigrants with four younger siblings, she had an unconventional upbringing which was both challenging and unique. She has a passion for supporting working-class Asian communities as a result. She was able to complete her law degree at the LSE and then her BPS Accredited Masters in Psychology of Education at the University of Manchester. 
 
Instagram: @writuale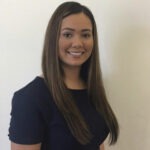 Hannah Mole
Hannah Mole is a guide dog puppy mummy, 'midlander', business owner and ex rat race runner in both the legal and global real estate realms.
 
She's currently working on her first manuscript 'Love Me Dead', a thriller about a disgraced female assassin with an unconventional target. It was submitted as part of the application for the HarperCollins Author Academy. It was also long listed for TLC's Pen Factor 2021 and Penguin's WriteNow 2020, where it was described by an editor as 'high concept and intriguing' with Hannah's dark sense of humour being noted as one of her USPs.
 
In March 2021, Hannah was shortlisted for Penguin Michael Joseph's Christmas Love Story competition, a nice change from plotting fictional murders and researching how to dispose of dead bodies.
 
Twitter: @writtenbymisshm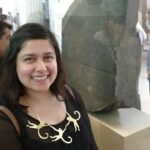 Niharika Jain
I immigrated to London 19 years ago from India. I read English Language and Literature at King's College London and went to school in Hillingdon. I grew up in Dilli (how those born in Delhi pronounce the city's name) and have been educated in India and in New Zealand. Having lived in three different continents (Asia, Oceania and Europe), 'home' and migration are topics I am obsessed with.  

Watching plays and eavesdropping on audience conversations before and during show intervals is one of my favourite things to do. I have always worked in Arts Marketing and have a particular love for Theatre and Dance. I am a trustee of the Vagina Museum and I run the monthly book club, Cliterature. I volunteer for Clean Break. I share my love of reading via my bookstagram. 

Recently, I have poetry published in Issue Two of Untitled: Voices, a global online journal, founded to 
amplify underrepresented writers. I am one of forty-five people who secured a place on the Harper Collins Author Academy from a total of 800 applicants. 

I care about amplifying marginalised voices and making sure they are heard. 

>My website: 
https://niharikahere.wordpress.com/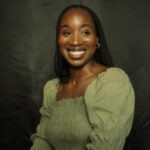 Leonie Owiredu
Leonie is passionate about writing from experience, which has led her to write this magical realism coming of age story set in boarding school. She enjoys navigating identity themes as a journey of discovery whilst drawing on folklore as a connective thread. 

She works as a freelance digital writer + editor, cultural strategist, DEI consultant and if that's not enough, she's trying her hand at voice-over work. When she's not spinning plates, you can always find her reading fantasy, books about culture, family secrets and trying to teach her nephew how to meditate. She's working on writing her YA magical realism novel: In Every House There Are Those Who Cause Trouble.