Author Academy Tutors
The HarperCollins Author Academy tutors will deliver teaching over a mix of live webinars and online streaming content, and hope to soon provide face-to-face instruction. The Academy delivers high-quality instruction in creative writing, covering adult fiction, nonfiction, and writing for children, taught by industry professionals.

Gale Winskill is an editor at Winskill Editorial with over 25 years of experience in the UK and abroad. She has worked with traditionally published and self-published authors, both in-house and, since 2008, as a freelancer. Her writers have won or been shortlisted for various prizes, including The Best Indie Book Awards (Horror), The Next Generation Indie Book Awards (First Novel), The Scottish Children's Book Awards and the Kelpies Prize.

An Advanced Professional Member of the Chartered Institute of Editing and Proofreading (CIEP), Gale has been involved with the creation and delivery of training courses and workshops for the CIEP and other publishing bodies. She describes her editing approach as that of an uber-critical reader, never losing sight of the fundamental fact that a writer's objective is to make a connection with their audience and the editor's role is to enable the author to achieve that by means of constructive advice, collaboration and a good sense of humour. When she's not reading, Gale can be found playing tennis or gardening according to the principle of benevolent neglect.
---

Liz Marvin is an editor with over twelve years' experience in nonfiction. She spent eight years as an editor at Penguin Random House, where she worked with authors such as Caitlin Moran, Danny Wallace and Rick Stein. Since going freelance, she has edited books by a wide variety of authors, including Fearne Cotton, Claudia Winkleman, the Secret Barrister, James O'Brien, Alexandra Wilson, Reggie Yates and Stacey Dooley. Her publishing clients include HarperCollins, Orion, Simon and Schuster, Bloomsbury, Bonnier and Pan Macmillan, among others.

Liz specializes in structural and project editing, helping authors to shape their stories and communicate effectively with their audience. She particularly enjoys working with first-time authors, guiding them through the publishing process, giving editorial feedback, and generally assisting them to make their book the very best it can be.

She has written a number of books and curated quotation collections, mainly within the gift and humour genre, on topics as various as Virginia Woolf, CBD oil, and Buffy the Vampire Slayer. She always enjoys the wide variety of subjects that her job brings her way!
---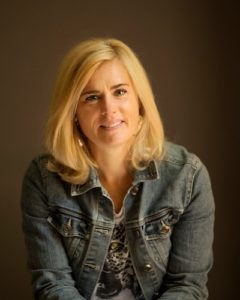 Anna Wilson studied French and German at Cambridge University. She began her career as a picture-book editor at Macmillan Children's Books and went on to be an editor at HarperCollins where, among other things, she edited Michael Bond's Paddington books. She has also freelanced for several years as a fiction editor for Bloomsbury, Puffin, Chicken House, and Hachette. Her first book, Over in the Grasslands, was published twenty-one years ago.

Since then Anna has published over fifty books for children and young teens, including picture books, short stories, poems, fiction series, and nonfiction titles. Her books have been chosen for World Book Day, the Richard and Judy Book Club, and been shortlisted for the Hull Libraries Award, the Lancashire Book of the Year Award and, most recently, the ALCS Educational Writers' Award. Her memoir, A Place for Everything: My Mother, Autism and Me, is her first book for the adult market, published in 2020 by HarperCollins. It has been reviewed as 'a seminal work in this area' by the world expert on autism in women, Professor Tony Attwood. It was Editor's Choice in The Bookseller magazine and described as 'a vividly told and profoundly affecting memoir', and featured on BBC Radio's Woman's Hour.

Anna was a tutor and Associate Lecturer at Bath Spa University for seven years. She also has extensive experience in running writing workshops in schools and is a tutor for the Arvon Foundation, a lecturer for City University, London, and a tutor for the London Lit Lab and the Writers' Block in Cornwall. From 2022 she will be a Royal Literary Fund Fellow for the University of Exeter, Penryn.

(Photo Lou Abercrombie)